Photography
CinOptic can help you with more professional photography to capture your event or project.
Graphic Design
Let us help you with brand management and publicity with our graphic design services.
Video
Let us help you tell your story through the powerful combination of moving image and sound.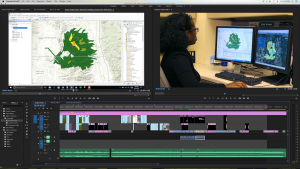 CinOptic Communication and Media Enterprise works closely with clients to develop creative and effective communication strategies and products, specializing in video production, photography, and graphic design. Team members enjoy the support of a strong creative community, educational opportunities, and access to production resources.
Get in Touch
We'd love to talk to you about your project ideas
Email: cinoptic@mtu.edu
120B Walker Arts and Humanities Building
(inside the Humanities Digital Media Zone)